Configure your SLIDING
DESK
BAR
CHEF
SUSHI
DISCO
Experience > Daxì - Sliding Desk
Con Daxì sliding desk il design incontra nuove esperienze inattese. L'evoluzione del design coinvolge più discipline per creare esperienze uniche e riporta l'uomo al centro di tutto. Ecco che cosa significa design dell'esperienza. In quest'ottica la scelta di ogni dettaglio assume una nuova importanza, dalla scelta dei materiali, le finiture, i colori, la personalizzazione e le dotazioni. Innovazioni che risvegliano la curiosità e l'interesse nell'utente, per calarlo in una dimensione che racconta un insieme di valori, esprimendoli attraverso un ambiente completamente rinnovato.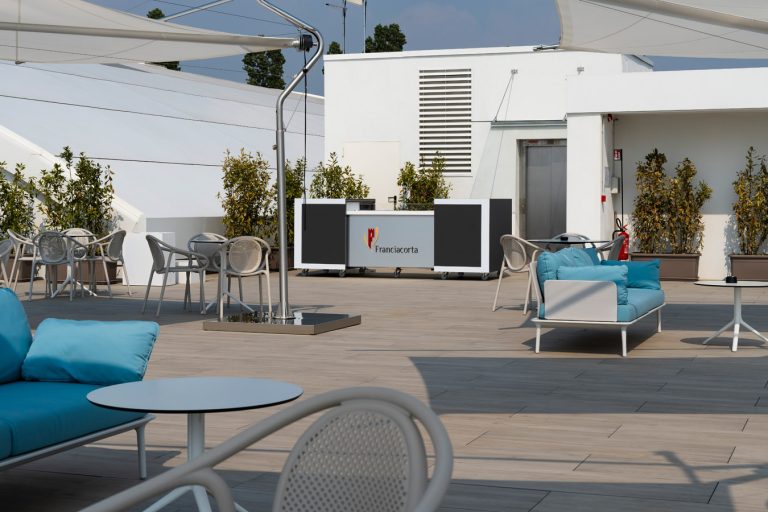 https://www.youtube.com/watch?v=nAmZ5YnC8O4 Daxì – Sliding Desk – in ambienti outdoor arreda la comunicazione e genera esperienze innovative. Daxì Sliding Desk – In outdoor environments furnishes communication
scopri experience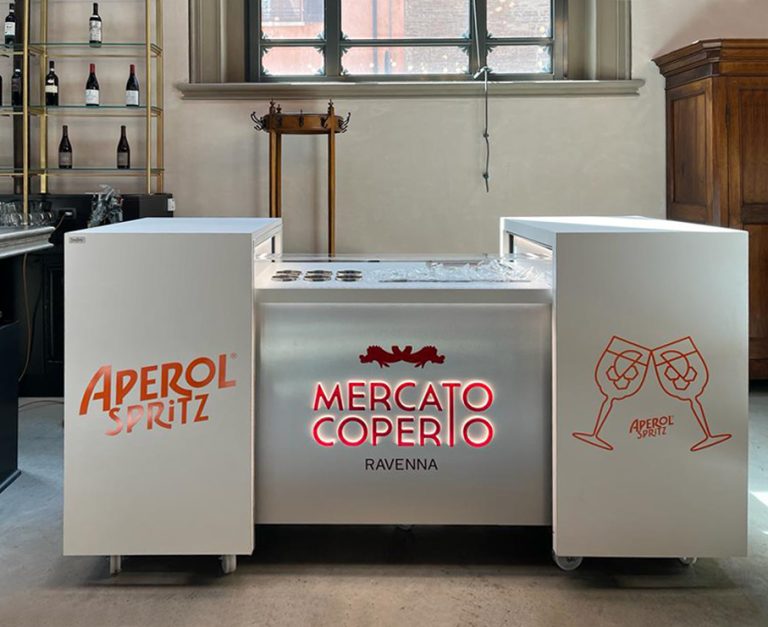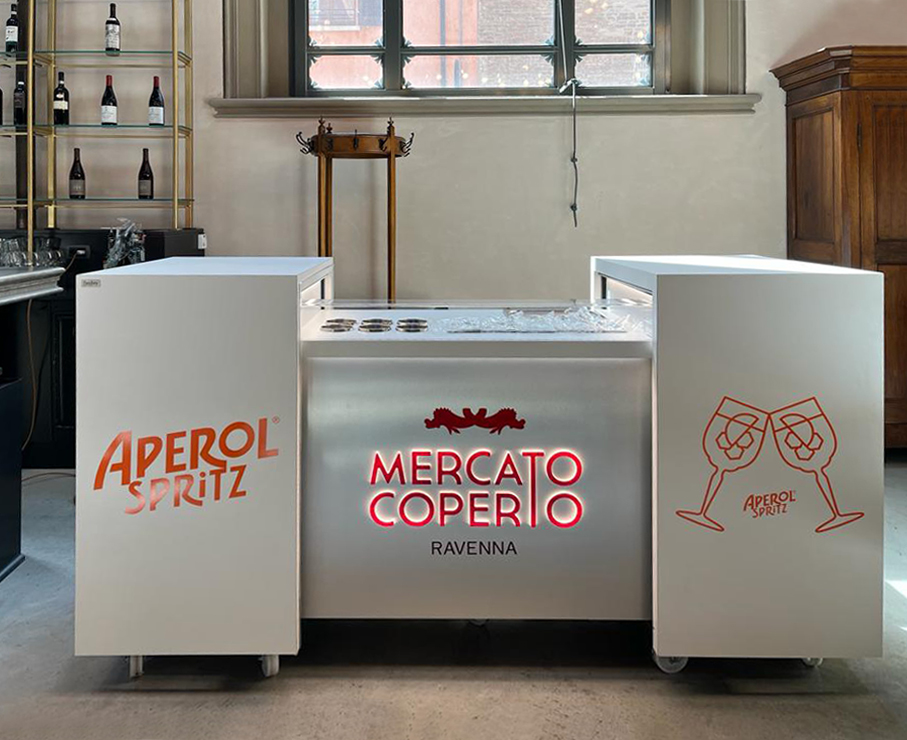 Il Mercato Coperto ha scelto Daxì sliding desk per far vivere nel cuore di Ravenna esperienze di gusto, percorsi enogastronomici per scoprire la cultura del
scopri experience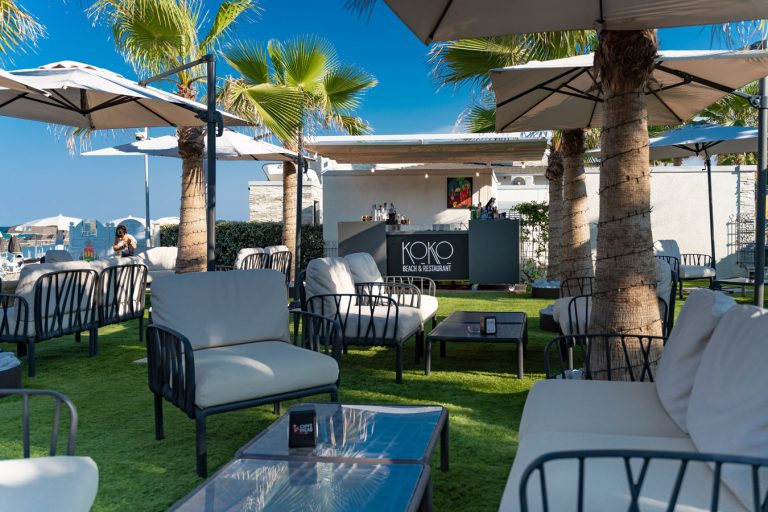 Futility Design Exploration
It embodies the spirit of an open, multi-level project, a universe where everything is possible. A single container that collects the most diverse elements, from Plexiglas objects to the SLIDING DESK mobile counter.
Sliding Desk is a new design product, an equipped space on the move, which favors service and makes the business grow.
Sliding Desk is a mobile desk with wheels that enhances the workspace to give a positive soul to those who use it. It is a customizable worktop in different finishes, configurable by customizing the body, the front panel, the worktop, the central compartment, with optional accessories and storage shelves.
Sliding Desk è Il banco mobile, solido, dinamico e personalizzabile. Concepito per essere molto versatile, si può attrezzare per diventare un cocktail bar, una cucina attrezzata, una DJ station, una creperia, una postazione sushi e tanto altro.